Aloha!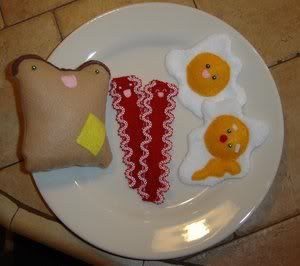 We have our Mr Ham, Mr Bacon and Mr Sunny side-up. American breakfast is always my all time favourite ~~~
Ask me how have i been? Hahh pretty slack and nua i supposed. Hunney's birthday is here and yes! all my efforts have been paid off.. seeing my little boy with a smile on his face and immediately i felt a sense of satisfaction and blissful-ness in me not only him. Though i didnt managed to celebrate it on the day itself, the birthday plan still goes on and everything was a success. And it was quite hectic for me in a way that all the things i wanted were all at different locations.
I will try to post up his birthday celebration pics as soon as possible.
For the time being,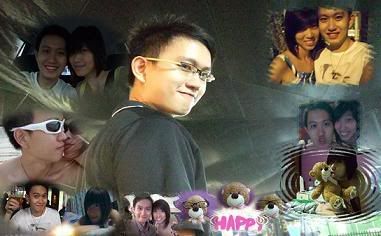 and and and, online offers ugly free e-card (else why isit free) hah. So i decided to come up with my own e-card using ppt and email it to him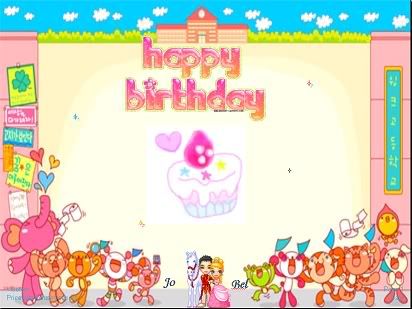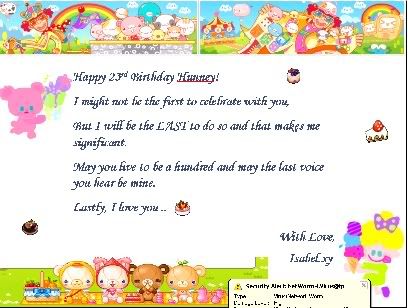 ALL THE THINGS ARE DONE BY ME!! ITS NOT A TEMPLATE OR SOMETHING. (except the sourcing of the pics haha)

We went IMM to have my handphone serviced and first time having pepperlunch with him. Still craving for that ... =) and we walked past many junk food stalls such as bubble tea, donuts, xxl chicken chop, pastries etcccc URGH

I want donuts with melted hot chocolate oozing out into your mouth when you bite it.
Today had been

and staying at home to sleep is so great. I loved covering my whole body with blanket even though im not cold. haha it just felt so cosy.
Brought

juice from e-con ... i should start drinking no sugar added juices. OHH OHH OHH My favourite grape with promegrate and apple juice and cranberry with promegrate..im highly addictive to it.
Sometime later, i will introduce my new friends on bed.
After a change of blog url, my blog seems so peaceful. Anyway, I dont really bother how people judge me anymore. Im infected with the bochap virus. Certain times, i may be evil at mouth but i swear im kind by heart. haha!
I cant wait for my bangkok trip.. and i think im the only one who is excited maybe because i seldom take a plane.