ALOOO ALO ALO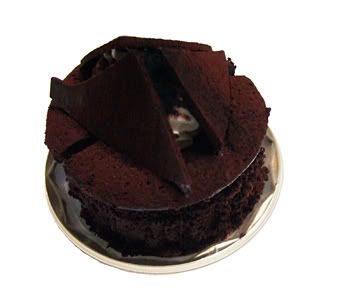 Geeesshhhh!! Ive got many many pictures that i want to post but due to time constraint ordered by Mr Ang so poofff! im gona cut it short and leave the rest til the next post.
The weekends had been great! Ended work in the tax dept and went to Ikea with hunneyy niniiiiii and had Meatballs and their fried chicken wings. SUPERB & ULTIMATELY SINFUL OKAY!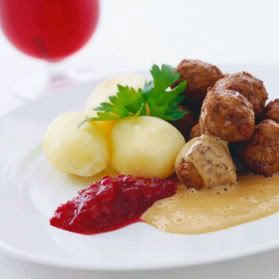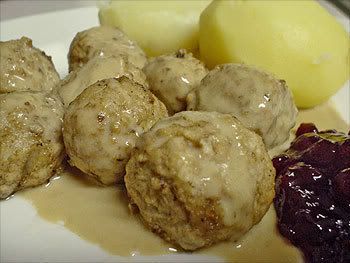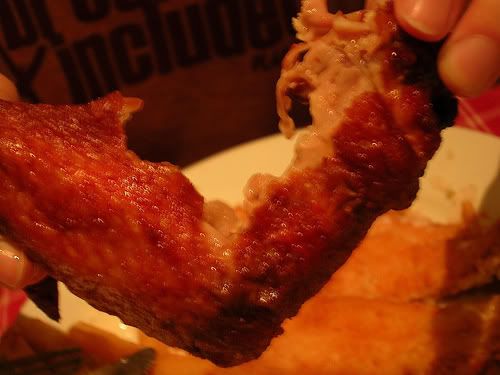 People, you can start drooling hoho !
Whenever i go ikea, i would start to dream of my dreamhouse and what furnitures in there that i would like to purchase etc... dumbo! Hun bought my mom this alarm clock .. and the leg of the alarm clock broke.. =( she actually used a scotch tape to tape it back coz ... u know .. haha bought by him what! My mom flies high easily.
Well, this filial boy bought hangers to pamper his mom muhaahahha!!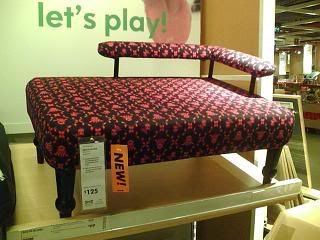 They sell furnitures for pets too -.- somehow i liked this doggy mini bed.. it should fit my happy.
We had nowhere in mind to go and vrooommmm we went Mustafa~~it was real huge.. they sell practically EVERYTHING. Despite those neh neh, we still enjoyed shopping =)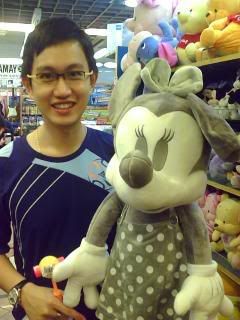 There he was, looking so contented.

Ms Hong

Hun Niiii niiii
Went malaysia on Saturday and made him waited for my hair to be done for almost 2 hrs.. i felt so bad.. =((( to think i still thought of highlighting the next time.. i bet it'll be longer!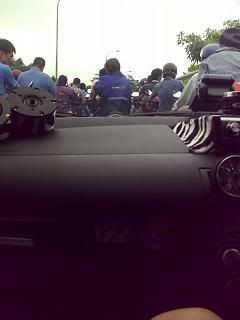 Urghhh we were surrounded by motorcyclists ... they looked like ants.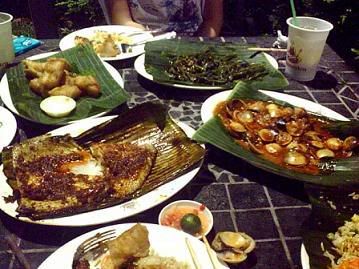 MS TAN HUIHONG! LOOK AT THE SUPPER THAT WE HAD AT ESPLANADE! NEXT TIME PLEASE STOP ME FROM EATING! TIME FOR ME TO GO ON A DIET! But rem to jio me again and i'll sit aside drooling..while ure enjoying haha. DBL O PICS UP SOON!
Well, accompanied him to kallang audio competition.. and ... yes, many nice decorative cars and of coz..subaru wrx and evooosss sighhhh i wana be a race queen of his lol! Imagine im sitting right beside him next to the driver seat while he is racing hahahaha thrilllinggg i bet it would be better than some roller coaster ride..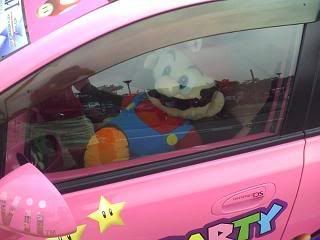 say hi to Mario!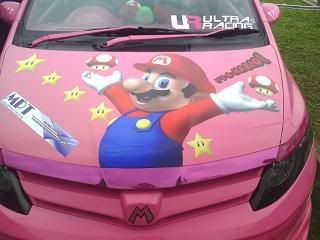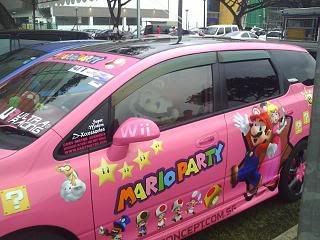 Pink enough to catch my eye.. XD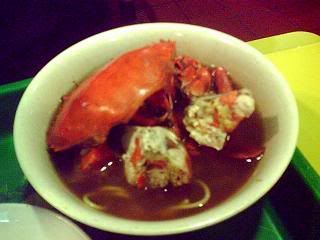 Try this crab noodle @ $10 per bowl over at Adam hawker centre.. not that baddd and silly boy queued for more than 15mins i supposed.
I hope tmr you enjoy working with the rest and im sure after a week, everything would be ok! nahh, heres a fairy to guide you and put some kong tao to him then he'll not be so ahemmm ahemm haha..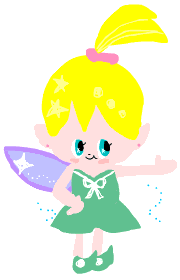 U gave me a box of cupcake and in return, one special one for u.

enjoy this cake in your dream!
I gotta go!! else i'll dieeeeeeeeeeee