Helllooooo Hola Aloha Nameste! ~~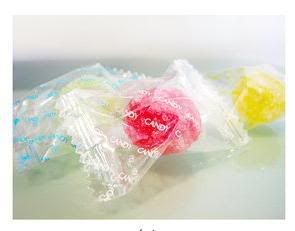 Finally the picky me, found a satisfactory blogskin and now im ready to blog! I had many belated images to post and thus, this entry will be images heavy.
Happy 42th Singapore! I used to be so enthu bout fireworks but as time goes by, i hate crowded areas, hate squeezing with the crowd and the humidity and chose to admire it somewhere isolated. I wanted to enjoy it with hun hun at sentosa beach and have a mini picnic over there but he had to go for dinnerrrr =))) But nevertheless, he brought me to have the famous claypot laksa (it was delicious, thumbs up) and went over to marina south to play some arcade games. Im looking forward to alot of activities coming up hun!
Hows work then? Ive been doing stat audit and documentation and doing some amendments of the Financial statements.. it's simply disgusting to edit those statements. haha thank goodness im just helping the administrator for a day. Phew.. hooorayaaayy LONG WEEKENDS for me! Its kind of wasted not to travel uhhh... haha.
Time for imagesss~~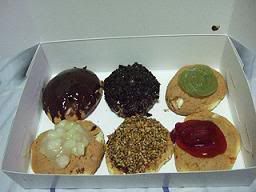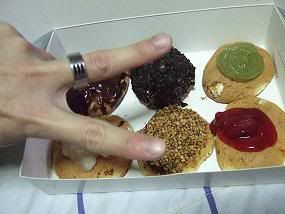 Chewy Juniors @ Tanjong Pagar. These are actually cream puffs with several toppings that are similar to the donut factory's donuts. XD I bought 2 boxes for hun hun in 2 consecutive days while i was out audit over @ tj pagar.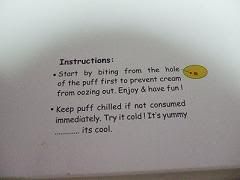 Look out for their instructions!
My pokey hun appears enthu bout his revision for exams in a week time but in fact, he was indirectly procastinating and idling (by watching hk dramas). Mugging in his room, helping him with his projects a lil here n there and we were so lazy to move and taaddaaaaa...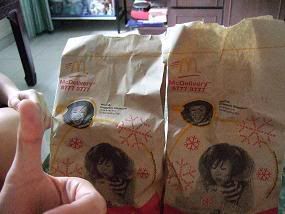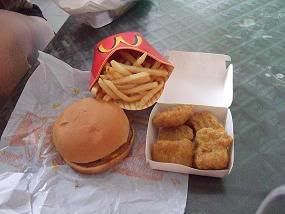 Macdonaldsssss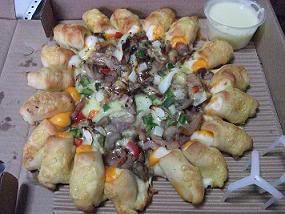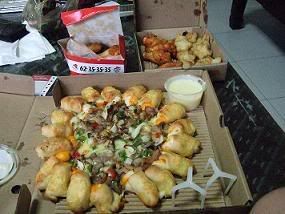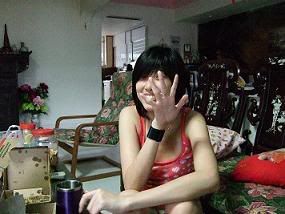 The cheezy pizza and we got 6 drumlets for free!!! i think the delivery man got mixed up. haha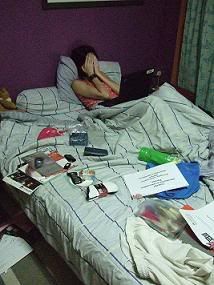 How messy his room is when he is studying! he told me this, ''it shows that im studyin'' -.- u deserve a spanking boy.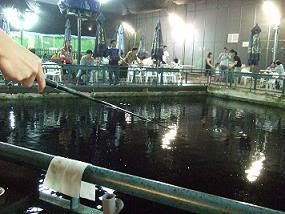 New Hobby, Prawn Fishing.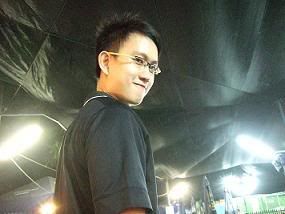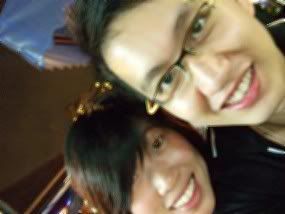 That particular day, His colleagues n him caught a total of 70plus prawnsssss and he drove over to my place at 12 am sharp to pass it to me... OMGGG high cholestrol man! My mom were darn happy and she kept saying, this is my AI XIN PRAWN. lol. Well, my mom loves him more than anything else. This is one thing which i couldnt figure out for the past 10 months.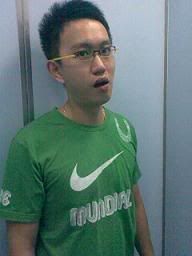 He can really be fierce when he's angry. And ive managed to trigger him to throw his temper. Like i used to say, im goddess of destruction.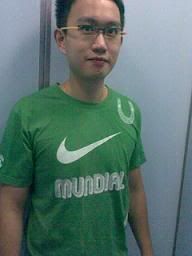 and he will smile after awhile ~~~ theee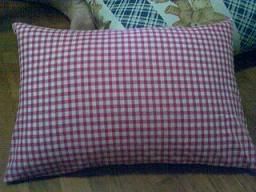 Made him this mini pillow for him to drool while sleeping.. this is the traditional pillow okayz! ( using a big sheet of cloth to sew the shape of the pillow case and then stuff the wool in, followed by additional pillow case). Im sweettt righttt?!!?!?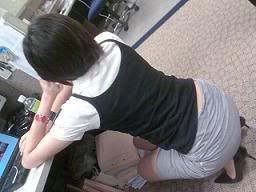 This is MAY MAY's artwork.
Eve of national day night, my pokey brought me to east coast park to have italian dinner at this newly open restaurant. Their pizza was
$@$@$%
expensive! $45 for one. I dont have that huge appetite man!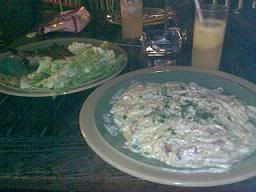 He ordered Carbonara~~as usual, his fav. Personally i felt that it was considered better than any of the carbonaras that ive tried before but he preferred the hawker one.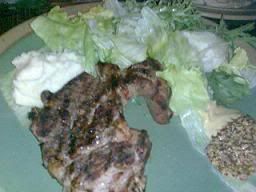 Pork pork chop chop =p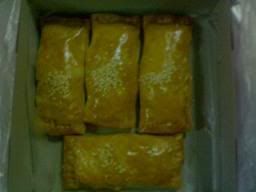 He bought me the famous diamond shaped egg tart and char siew pastry.. true enough, it was indeed the most delicious egg tart other than the one that i made it myself haha.
Try this over at Tong Heng (situated @ chinatown, opposite sago street)
he keeps pampering me with food and food and im getting fatter and fatter esp my arms!!
When i sort out more pics, i will upload my lovely colleagues who made my working day a more exciting one and the VTs that had just left us.. i missed em loads!
Im waitin to go shopping ~~~~
oh yes, i wanted to buy one tamagotchi! but i dont really know hw to surf for such gadgets thingy.... =( can someone help me find out more bout it???
Life's in peace now, waiting for my ring... hoho.
I love u tons pokey hun! thanx for being so patient with my crankiness and nonsense. =(
you see,,, he has the capability to make my life a rollercoaster ride.